Welcome to June, or as many of us are calling it, March Part 4: The Uprising. 
Whether you are steeling yourself to go back into the new world to get that mullet tamed, or fueling up for an evening on the town letting local government know your thoughts, comfort carb food is never a bad idea. 
Since 2020 has decided June is an acceptable time to send rain, cold and in some places, snow- we think lasagna is the perfect foil. And foil is precisely how we'll prep this lasagna ahead of time, freeze it in the pot and then seamlessly take that pot right out of the freezer into the hot oven, without a thought. You can't do this with most ceramic dishes, that's what makes Cook on Clay loaf pots special. 

To make this cheesy, gooey, completely comforting lasagna, here's what you'll need: 


dry lasagna pasta (or fresh, if you'd like to make it because you are ambitious or your store pasta aisle has been pillaged)
tomato sauce
cheese. We used a mix of mozzarella and ricotta, but Gruyere, fontina, asiago, parmesean would all be wonderful, too. If all you have is a package of Italian mix, its going to still be delicious.
vegetables, if you'd like. We used spinach and olives here, but eggplant, zucchini, additional tomatoes, asparagus or mushrooms would be wonderful alone or in combination. 
To get started, lets prep the various parts of this dish. First, be sure to shred all the cheese. To get the best results, throw mozzarella into the freezer for 20 minutes to make shredding a breeze. 
We then blanched the spinach using a tried and true method to ensure you don't end up with a giant clump of spinach: we layered wet paper towels and dry spinach on a plate and nuked it in the microwave 30 seconds at a time. We then made sure to really dry the spinach as much as possible by sandwiching the entire thing, paper and all between two towels and wringing the whole thing out. 
We threw the olives into the Cuisinart, and blitzed them with a bit of oregano and onion powder to achieve a tapenade. It wasn't perfectly smooth, we still wanted a little bite to it. 
We also made some amendments to our tomato sauce to make it more engaging. We read parts of the Civil Rights Act to it as we stirred in minced garlic, whole basil leaves, oregano, parsley, olive oil and a Parmesan rind. 
What we didn't do was cook the pasta. It's a cruel lie we've been told to believe our whole lives. The tomato sauce will actually cook the pasta in the process of baking, and will enrich the pasta with the flavor of the sauce and vegetables, resulting in a much better tasting lasagna.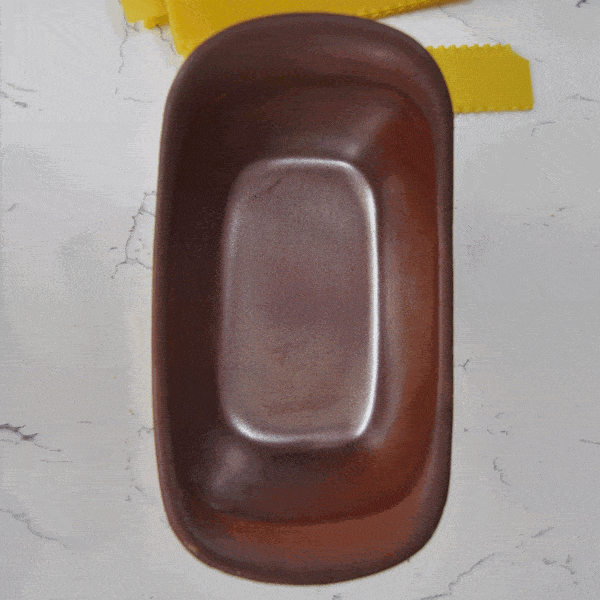 Now, its just about layering, keeping each layer nice and light. Use a soup spoon to ladle in sauce, sprinkle cheese on by hand. 
Start with a layer of tomato sauce, and spread it to the edges of the loaf pot, and then layer in noodles. You'll see you have to break some to fill the entire pot, but sometimes you have to break things in order to make everything else better. 

Continue layering sauce, cheese, vegetables, cheese, pasta, sauce, cheese, etc. There is no wrong way to do this. Smooth out each layer a little so you get even cooking. Make sure you use enough sauce, because that is what will bring this all together and cook those noods. 



You can cook it immediately, if you need to fuel up for the night ahead, or you freeze it. To freeze it just cover it in foil. When you're ready to bake it, heat your oven to 400 and cook it for 40 minutes, covered. Then uncover it, and let it bake an additional 10 minutes until the top is bubbly and golden. 
And then, you just dig in. 
 This lasagna will sustain you and your friends through many nights of conversations about important topics like race and inequality in America, and the actions you take to make the world safer for everyone. 
At Cook on Clay, we believe, without question, that Black Lives Matter. We commit to action to bring equality to the country and to our industry. For now, we are listening, but please stay tuned for the ways we can address this in the future. 
---
---
Leave a comment